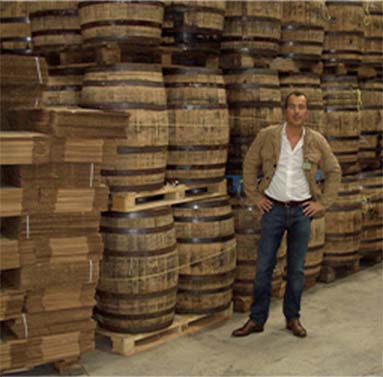 Rum Nation was created by (our founding father), Fabio Rossi.
He sought out select casks of rum from around the world on his numerous travels and bottled the very first Rum Nation bottles back in 1999.
The variety of the different casks he chose and the huge difference in geographical styles required a unique approach to each style of rum – joined under one brand.
This became the cornerstone of our philosophy then and is our philosophy still today - to join a selection of the best rums from different nations under one series – Rum Nation.

Today Rum Nation is part of the Mac Y Group A/S, who purchased Rum Nation in November 2018, and Rum Nation International A/S was born. Both have long-standing ties to Rossi & Rossi and have worked together for many years. Even though the company's ownership has changed hands, the partnership with Rossi & Rossi continues.
TOGETHER WE MOVE FORWARD TO CREATE NEW VISIONS BUT REMAIN DEEPLY ROOTED IN THE RUM NATION HERITAGE.